Last Updated on: [last-modified]
Yancey Home Improvements

One of Sacramento's Leading Roof Replacement, Roof Repair and Solar Installation Companies!
Yancey Home Improvements is an experienced, licensed and insured professional roofer and general contractor.
Yancey Home Improvements Serves the Entire Sacramento Area with the following Roofing and Solar Services:
Complete Roof Replacement
Leaky Roof Repairs
Energy Efficient Roofing Systems
Rooftop Solar Design and Installation
Ridge Venting and Radiant Barrier Decking
Extended Warranties
Free Roof Inspections with On-Site Quotes
Visit our Beautiful and Educational Sacramento Roofing and Home Improvement Showroom!
Our showroom is built around an array of professionally built displays where you'll see the types of materials that make up your roof, and learn about the role of each layer in the build-up of a good roof. You'll see samples of the shingles, roofing paper, moisture barriers, radiant barriers, roof jacks and other materials. You'll learn why choosing a quality, licensed and insured roofer is very important. You'll learn about our roofing warranties.
Custom Roofing Systems
Yancey Home Improvements is dedicated to offering a complete roofing system that is custom to every home. From color and design, to ventilation and thermal efficiency, gutter systems, skylights, and Solatubes we strive to be the most complete and knowledgeable assessment of your roofing needs.
When you think about the architectural features that keep your home secure, doors and windows probably come to mind.
But which structure really protects your house from rain, wind, heat, falling objects and pests? A solid, attractive roofing system not only safeguards your property against the outside world; it can complement the style of your house and enhance your home's exterior appeal.
Yancey Home Improvements has stood the test of time and has established a long-standing reputation for being the #1 roofing provider in Sacramento. Out of all the roofing contractors in the area, we're one of the only Sacramento Roofers who have earned certification by GAF and Owens Corning, the two leading manufacturers of roofing supplies and roofing systems.
Contacting Roofing Sacramento CA
For a free, comprehensive estimate on roofing replacement, re-roofing or repair, call us at 916-455-7730 or fill out our online information request form.
Popular Roofing Styles in Sacramento
Trends in roofing Sacramento range from classic and traditional to ultra-modern and exotic.
At Yancey Home Improvements, we offer the most popular roofing styles and materials in the area:
Wood Shake Roofing Shingles
Corrugated Steel Roofing Panels
Clay Tile Roofing Materials
Composition Roof Shingles
Asphalt Shingle
IP Standing Seam Insulated Panels
We serve Carmichael, Elk Grove, Folsom, Rocklin, Roseville, Sacramento, CA and other nearby areas. For more information, click here.
El Nino Facts and How Roofing was Affected
If you were living in Northern California in 1997-1998, you probably remember the last major El Nino Year we had.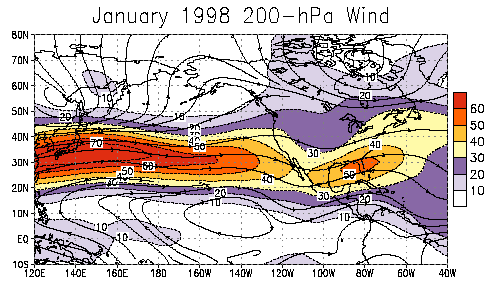 According to the site GG Weather, the San Francisco region received some pretty incredible rainfall. In November 1997, a month that averages 2.6 inches of rain spread out over 8 rainy days, we received 6.97 inches of rain. It rained for 18 days that month.
That was one of the milder months. Take a look at January and February 1998. 12.02 inches over 22 days in January, a month that average 4.6 inches in 11 days. That's three times the amount of rain and twice as many rainy days.
In February 1998 it rained for 20 days collecting over 14 inches of rain (vs. the average of 3.5 inches over 10 days).
Needless to say, with that much rain, roofers were busy. So busy in fact that materials ran short and prices went up!
Why not take advantage of our free services and get ahead of the curve now. Leaky roofs lead to a lot of very expensive attic, sheetrock, insulation and flooring repairs.
Published by: Yancey Home Improvements